We've been busy here at Springfield Lutheran. Check back from time to time and see what else we've been up to.
We were just gifted a bunch of photos from the daughter of our first pastor, Sterling Simonson. Here are a few and you'll find the rest with our display in the Fellowship Hall (probably closer to mid-May as we would like to show the homebound first). Thank you Simonson family!
~~~~~~~~~~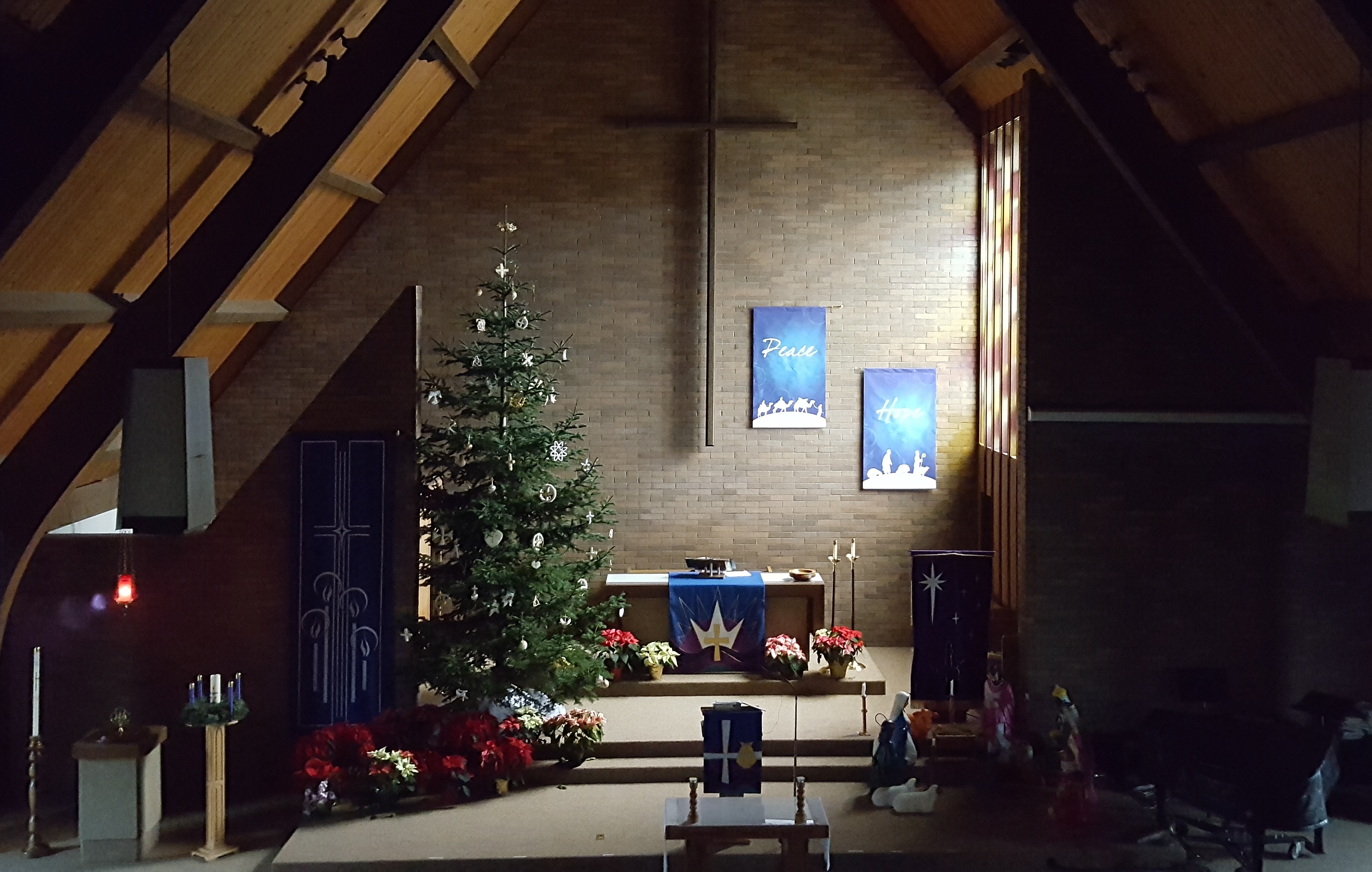 Above is our fully decked out Sanctuary. We've just come through Advent and Christmas is upon us. We're ready. Are you?
~~~~~~~~~~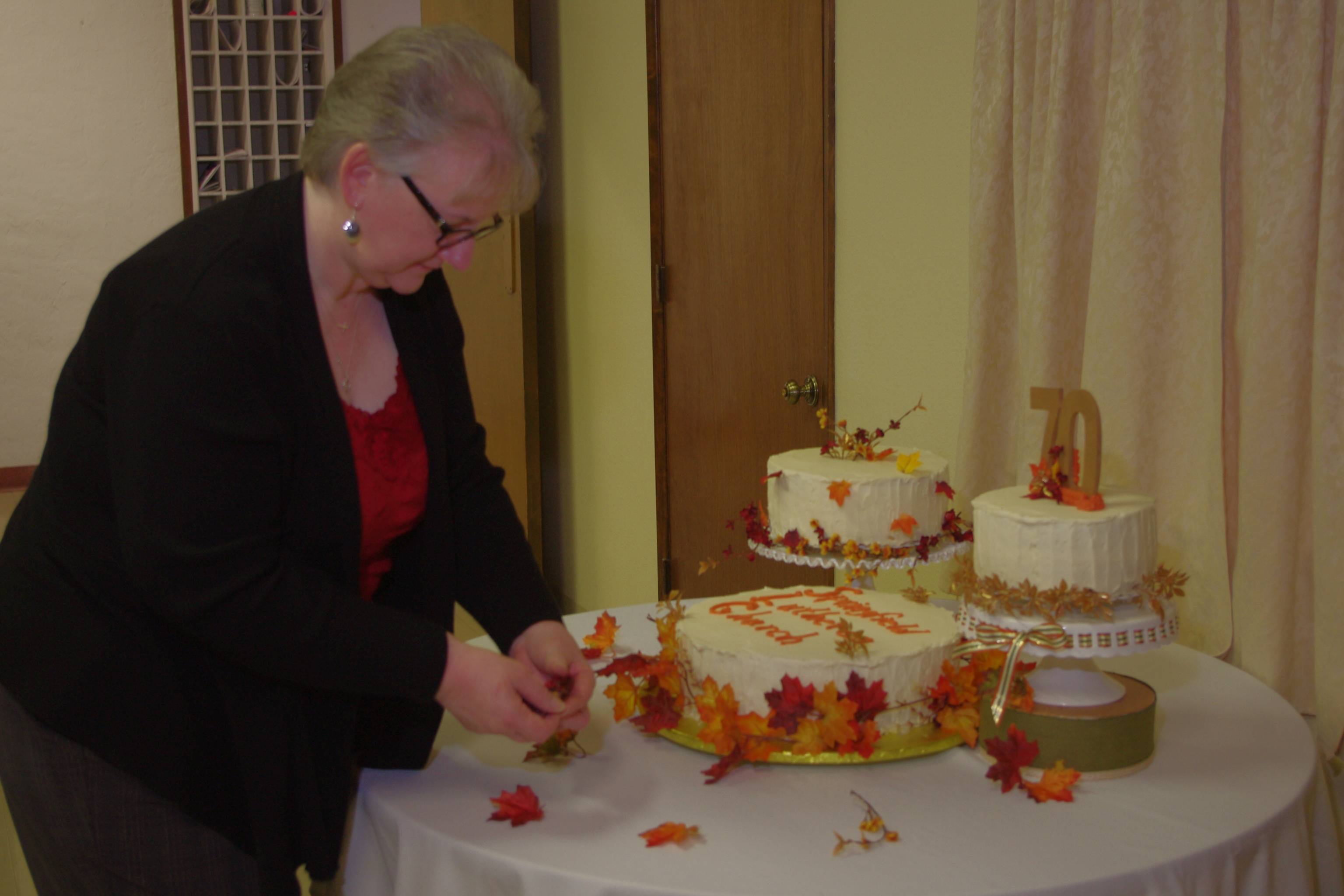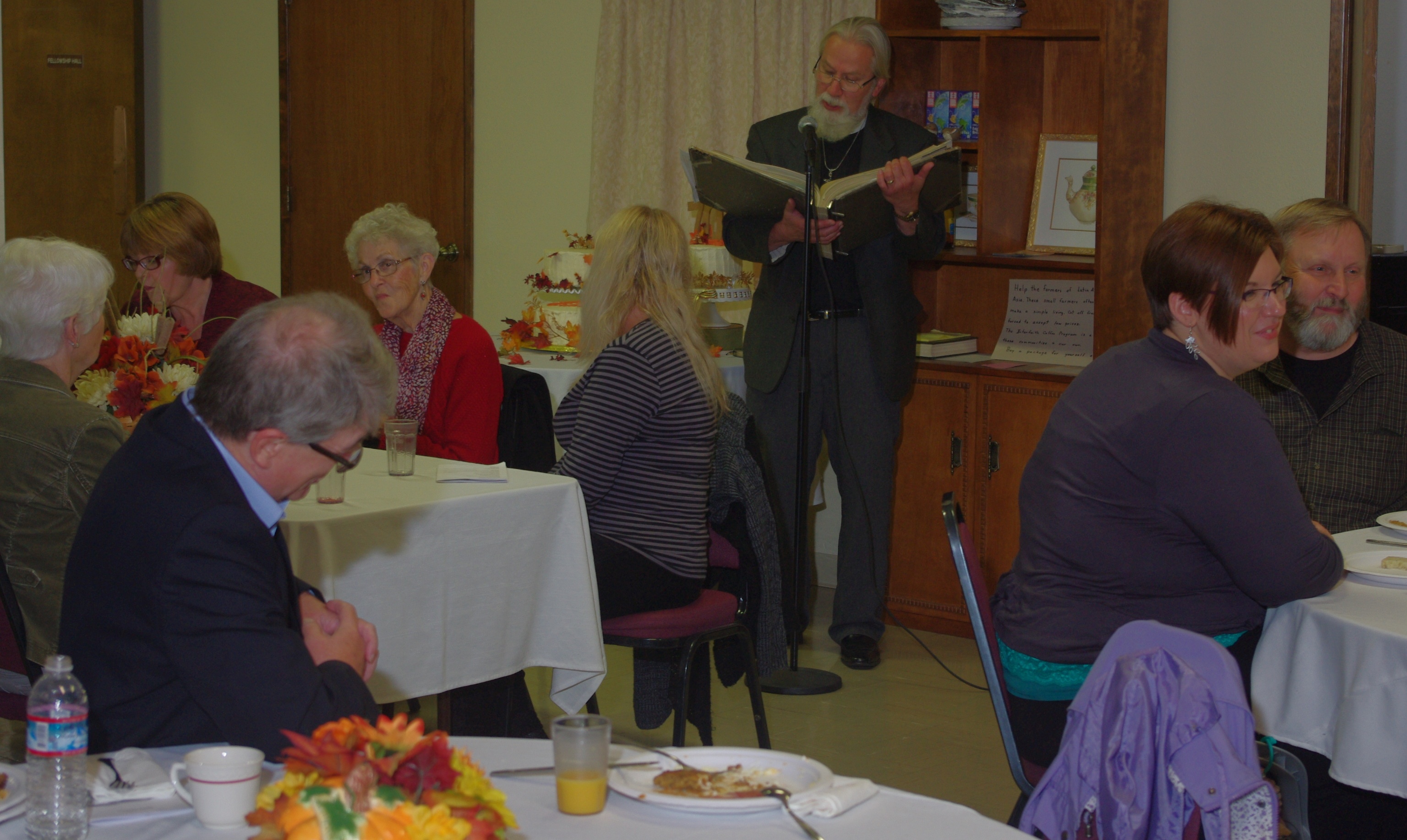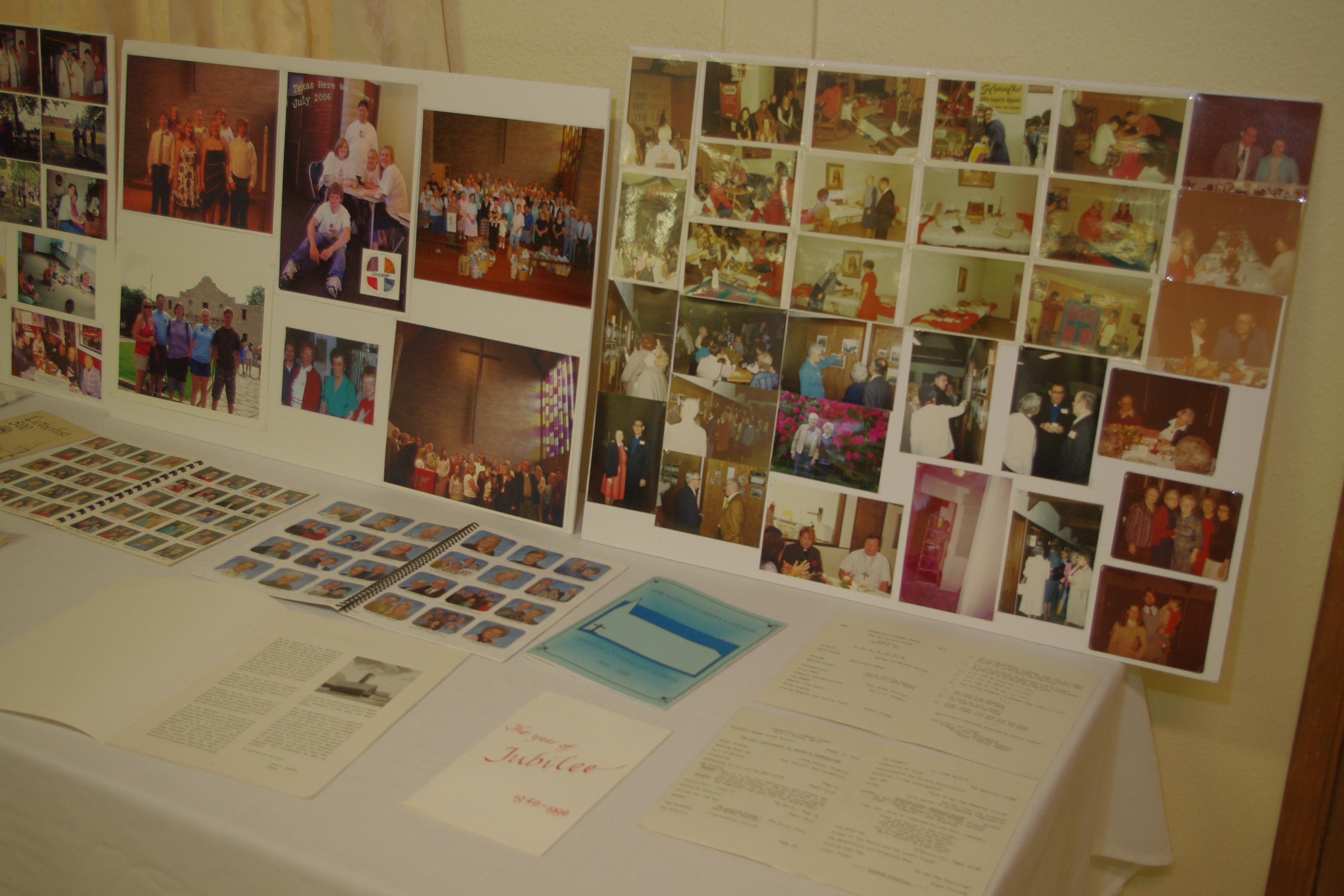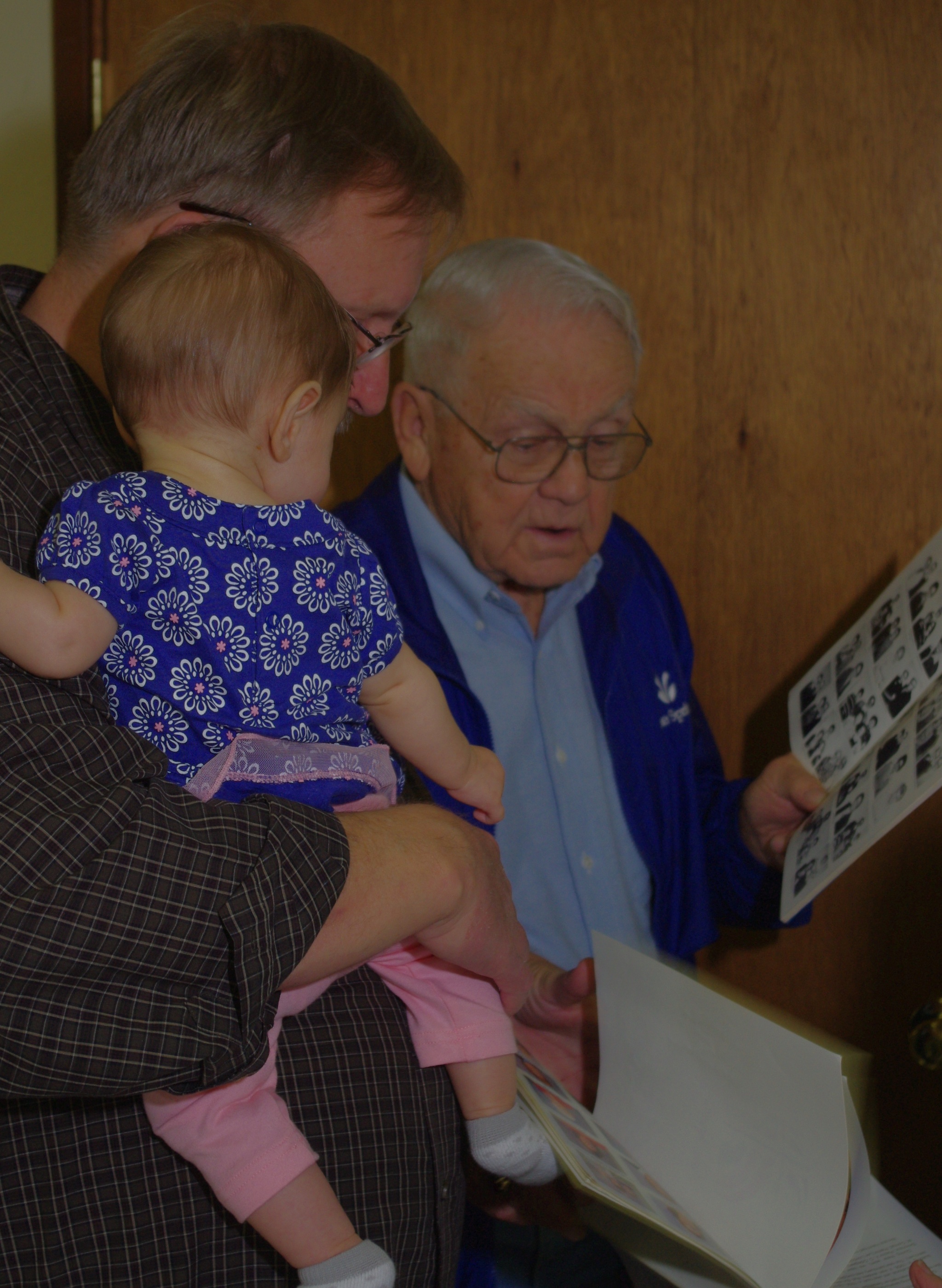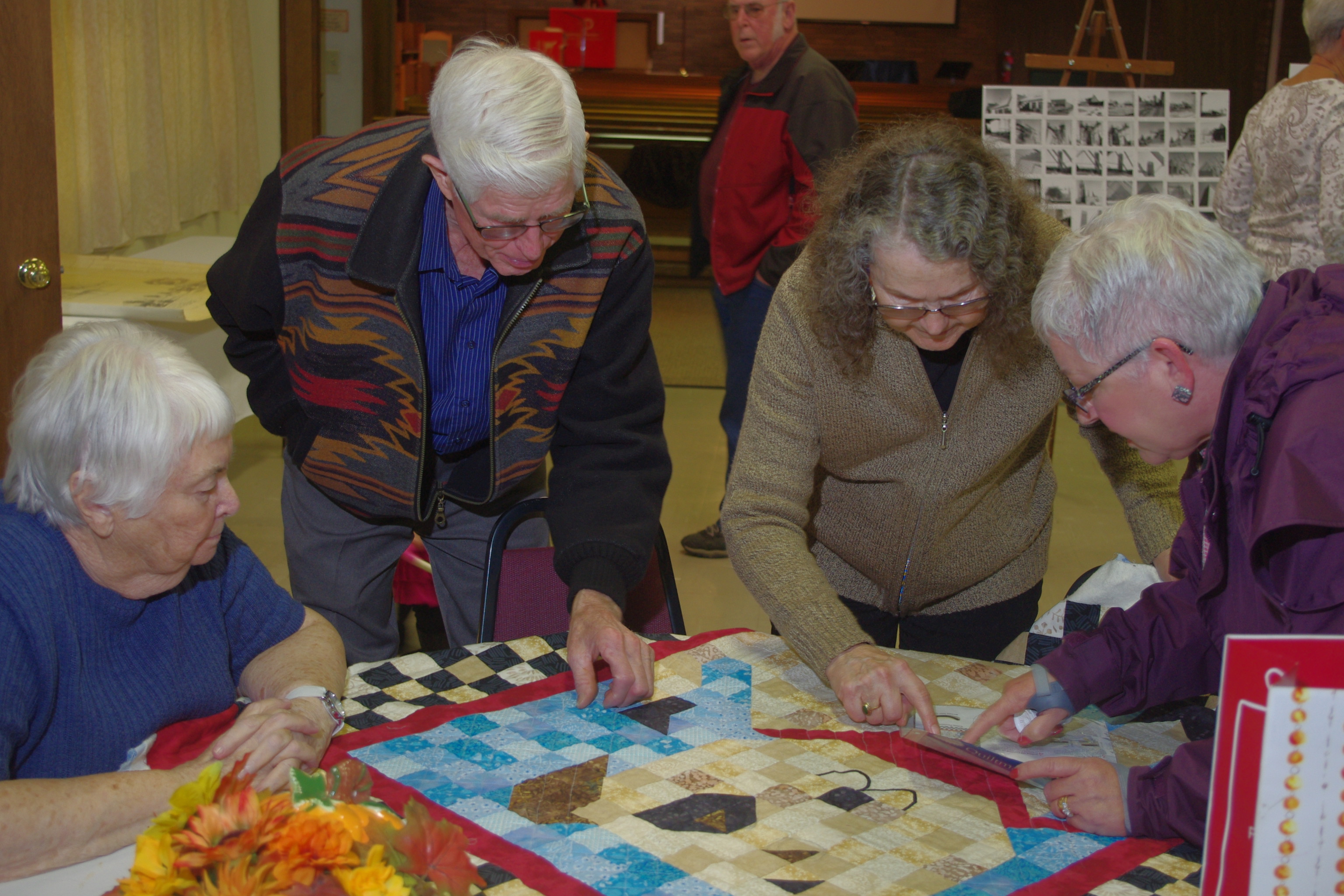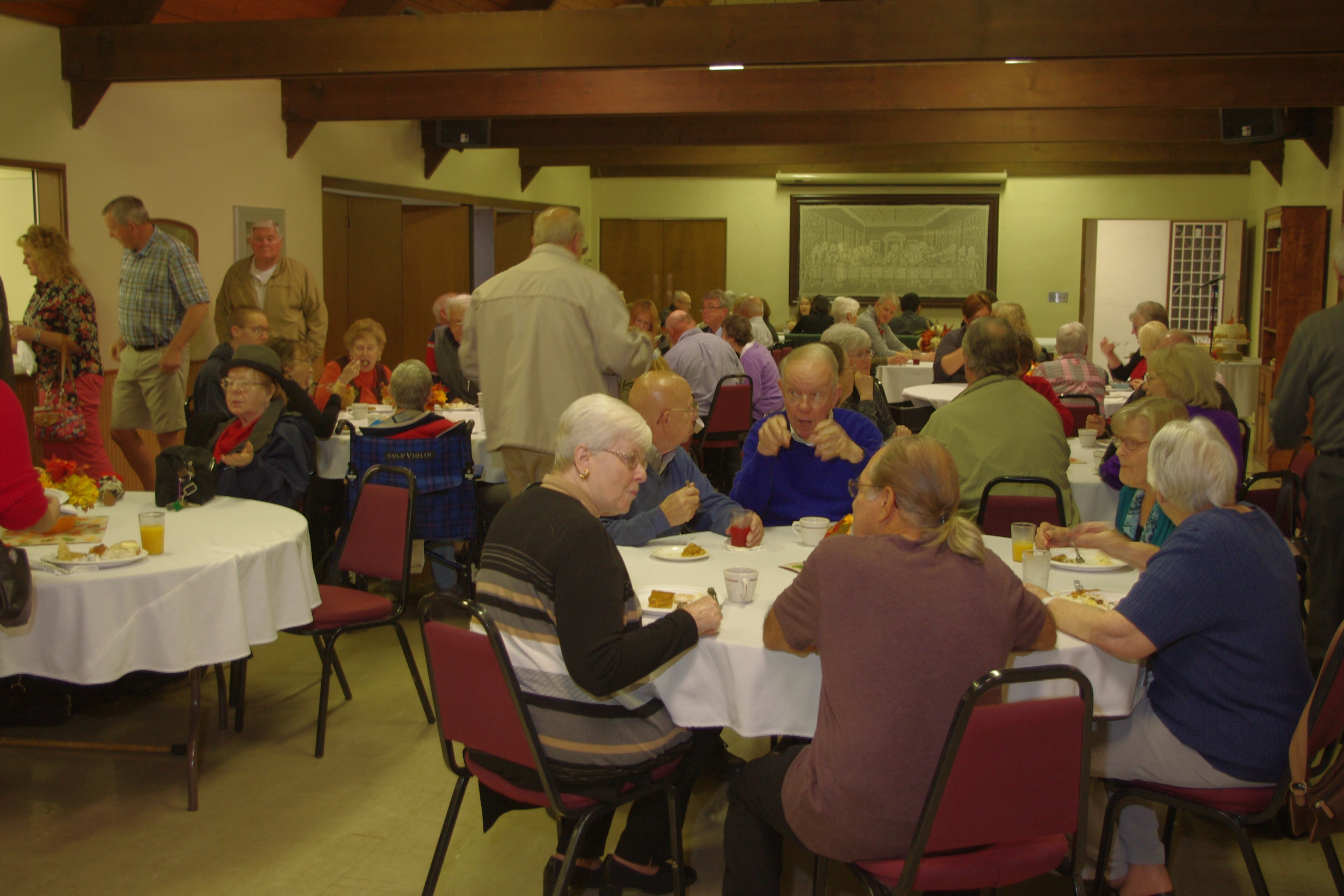 Above are a just a few of the many pictures taken of our 70th Anniversary celebration. We had a full house and a fantastic time reminiscing about our history…we even learned new things about long-time members! It was great!
~~~~~~~~~~
November 20, we celebrated Pastor Erik's Ordination Anniversary. Since we wanted to recognize his value to us, we bought him a gift or two…so, we bought him an icon. Well, alright, it's a print of an icon on canvas. It's 16″ x 20″ and since it came from Poland and got stuck in US Customs for a rather extended vacation, it was late…but Pastor Erik is thrilled with our thoughtfulness and wishes to thank everyone.
For more information on it, check out the Wikipedia link to Andrei Rublev's The Trinity icon that was written in the 16th century. Above is a photo of the icon that now adorns a wall in his home.
~~~~~~~~~